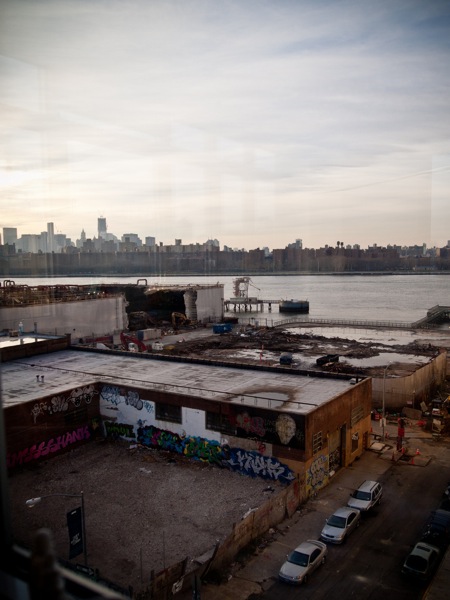 Con Ed's River Street site, partially demolished
Photo: Sharese Ann Frederick on flickr
I've mentioned this in passing before, but Con Ed is doing some serious demolition at its River Street facilities. The two-block site used to house a series of storage tanks, but over the past few months, the tanks have been slowly coming down. (The speed of the demo is probably due to the fact that the tanks are constructed of concrete 20″ thick; there is no evidence of any environmental remediation at the site that I can find.)
So what's in store for this site? Could it be the site of the recently-rumored Williamsburg Whole Foods (I'm betting not)? Some other development (I've heard rumors that CineMagic's Riverfront Studios is expanding somewhere "within a few blocks" of their Kent Avenue/South 9th Street studios, though I doubt this is that site)? Or is Con Ed just going to mothball it like they have their other waterfront site, the former BRT Power Plant at Division and Kent?
The options are somewhat limited by zoning, which is heavy industrial (M3-1), which limits the as-of-right options to industrial uses and certain commercial uses. (The six-block area between North 3rd and Grand Street west of Kent Avenue is actually ripe for rezoning – the industrial zoning on five of the six blocks is completely anachronistic since the residential rezoning of the Domino properties to the south in 2010.)
Or perhaps Con Ed will do something truly useful for the community and turn the site over for a waterfront park and esplanade? It would make a fantastic extension of the esplanade at 184 Kent to the north, wouldn't it?