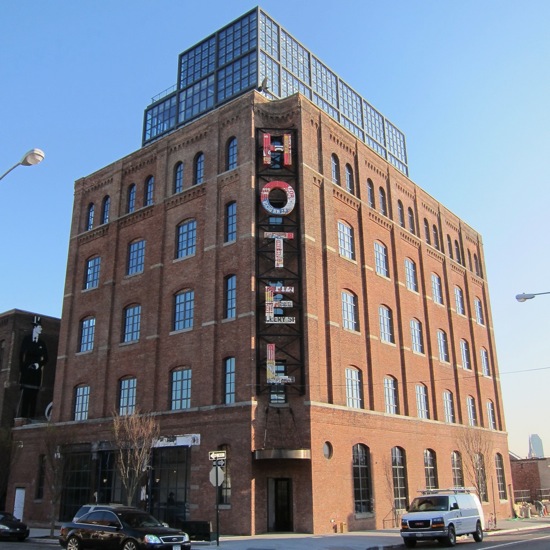 80 Wythe
Theobald Englehardt (1900)
Morris Adjmi Architects (2012)
Photo: brooklyn11211
This was, is and will be the greatest thing Williamsburg has ever seen. It is the pinnacle, the acme, the end. The story of gentrification, at least in this oft-buzzed about corner of Brooklyn, is over — checked at the curved-glass-and-carefully-rusted-steel door outside the Wythe. If Francis Fukuyama needed a hotel room in Brooklyn, this would be it. Thank you, and good night.
Matt & I disagree somewhat here. Not on the fact that the Wythe Hotel is great – it is. And not on the fact that the building itself "is the nicest thing ever built in Williamsburg" – if it isn't that, it's damn close. Morris Adjmi's design of the new, the old and the integration of the two is almost perfect (Theobald would have been proud).
But the pinnacle? The acme? The end? Let's hope not – we need more nice things like this.